The FDG group aims to create and optimise product lines designed for Mass Distribution (supermarkets and hypermarkets).
FDG group business areas and skills: product line design, sales initiatives, merchandising, logistics and production.
MERCHANDISING
FULL SERVICE' INTEGRATED MANAGEMENT

The FDG Group offers fully integrated management of on-shelf products:

Locations, marking, POSI (Point of Sale Information) and POSA (Point of Sale Advertising)

Order taking, shelf management and maintenance,
Tracking each customer account, performance adaptation, integration of new products
Features, thematic operations…
Optimisation and adaptation of assortments in accordance with customer needs.

This integrated and comprehensive service is based on:

- a permanent team of over 200 merchandisers trained in our product collections, covering the entire territory and allowing more than 1,000 points of sale to be visited every day,

- A professionals' team trained to assure(insure) the permanent interface between FDG and the points of sale,

- Use of the best tools for high responsiveness and shelf space optimisation: modern control tools, POS advertising that allows shelf space to be optimised, …

EFFICIENCY – A QUESTION OF ADAPTABILITY AND PROXIMITY

One of the FDG group's merchandising strengths lies in customising the way shelves and services are put in place according to different types of customers, geographical areas and/or the specifics of every shelf set-up.

This capacity is based, in particular, on:

– Proximity links managed by each regional logistics centre, as close as possible to the merchandisers,

– A culture of national or international leaders who have remained anchored in regional reality,

– Planograms and POS advertising adapted to each type of store, from the largest to the smallest.
SALE & DISTRIBUTION
The FDG Group sells and distributes product lines in all types of mass retail outlets in France and abroad:

Development and implementation of business strategies,
National or regional referencing,
Performance analysis, category management,
Establishment of national or regional promotional plans,
Optimisation of logistic flow of supplies and deliveries.

Our sales teams, supported by appropriate and efficient logistics, coordinate these concepts to meet the satisfaction of our customers.

In France, more than 300 sales and merchandising staff track and manage the shelves of the hypermarkets and supermarkets that place their trust in us on a daily basis.

The FDG group's commercial functions group together various positions :

Key Accounts,
On-the-ground teams, specific management and sales staff according to the types of store and ranges,
A specialised 'tools and methods' support team,
An export team (see our INTERNATIONAL page).

They trust us in France:

The FDG Group is continuing its expansion in Europe, either with subsidiaries, distributors or directly with customers.

In particular, the FDG group is strongly represented in:

Spain, Portugal, Benelux, Germany, Switzerland…

They trust us abroad:

The FDG group's international success is illustrated by the development of its hair accessories products, which have been exported for many years all over the world.
The various ranges of hair and beauty accessories marketed by Delsol have been adapted to all cultures and styles to ensure a consistent response to customer needs, bringing together quality and choice at the best possible price.
The hair ornament collections are emblematic of French 'know-how' and exported to over 40 countries, on all continents.
Visit our INTERNATIONAL page
MARKETING
Understanding and Anticipating

The marketing team constantly analyses its markets to better identify and anticipate future trends.

Tools to achieve this:

Market analysis, consumer surveys in France and abroad
Distributor panels
Trend offices…
Constant monitoring of trends and innovation at national and international level.

Designing and Innovating

The FDG marketing team introduces a large number of new products to the market every year, some of which are regular winners of marketing awards.

Our teams bring together a wide range of expertise:

Dramatising and Boosting

The staging of a product in store is a 'key' factor for success.

Our marketing team is expert in:

Dramatising the shelves through POS advertising/information that is both attractive and educational
Optimising shelf space by putting together merchandising plans adapted to each point of sale type, drawing on in-depth analysis
Making product rotation more dynamic through event and theme-based operations.

Promoting and publicising

The FDG marketing team ensures that the group's brands are recognised, via:

Brand Communication,
Press Relations
The visibility of our ranges on the Web and exchanges with bloggers,
Consumer relations,
Provision of help-yourself factsheets…
SUPPLY CHAIN
The FDG group operates in all areas of the supply chain: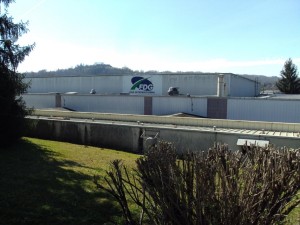 Sourcing: seeking new products and new suppliers, in France and all around the world, to ensure the best buying conditions in terms of price, quality, timeframes and innovation.
In particular, we are responsible for ongoing sourcing with our suppliers, with whom we have been working for over 40 years, as well as permanent product requests from new suppliers worldwide.
.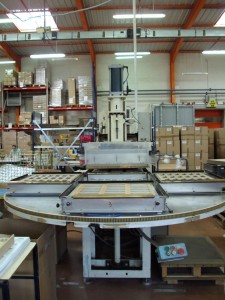 Production : the FDG group ensures perfect control of industrial techniques for packaging, on the one hand, and the manufacture of hair ornaments on the other, i.e. 2 production sites. French manufacturer and creator DELSOL has, indeed, been in operation for over 100 years.
International and local logistics: FDG has international warehouses, which handle both imports and exports, and regional warehouses, which guarantee close links and deliveries to the points of sale. Each regional site is connected to a network of merchandisers who deal with orders, deliveries and information feedback, allowing for unrivalled responsiveness and efficiency.
Quality: our 'quality' approach covers the entire chain: certifications, monitoring the development of standards adapted to different markets, quality control in production and warehouses…
---
Regional logistics sites in France:
FDG Centre/Sud Est
42110 FEURS
Tél : 04 77 27 45 60
Fax : 04 77 27 45 69
E-mail : fdg42@fdg.fr
FDG Paris-Sud
45331 MALESHERBES
Tél : 02 38 34 57 80
Fax : 02 38 34 57 89
E-mail : fdg45@fdg.fr
FDG Midi/Sud-Aquitaine
40990 SAINT PAUL LES DAX
Tél : 05 58 91 71 31
Fax : 05 58 91 93 32
E-mail : fdg40@fdg.fr
FDG Nord
59503 DOUAI
Tél : 03 27 94 39 00
Fax : 03 27 94 39 01
E-mail : fdg59@fdg.fr
FDG Centre-Ouest
72190 COULAINES
Tél : 02 43 74 04 90
Fax : 02 43 76 29 54
E-mail : fdg72@fdg.fr
FDG Poitou-Charentes
86361 CHASSENEUIL DU POITOU
Tél : 05 49 37 60 80
Fax : 05 49 41 35 45
E-mail : fdg86@fdg.fr
FDG Est
90006 BELFORT
Tél : 03 84 57 36 36
Fax : 03 84 22 45 09
E-mail : fdg90@fdg.fr
FDG Paris-Ouest
78680 EPÔNE
Tél : 01 30 22 35 70
Fax : 01 34 74 93 13
E-mail : fdg78@fdg.fr