Le Guide MICHELIN
The premium brand that sets the standard for kitchen utensils in the supermarket and hypermarket sector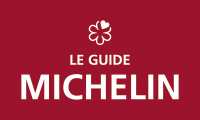 Developed with professionals, the 'Le Guide MICHELIN' range of kitchen utensils is the high-end benchmark for supermarkets and hypermarkets. Made up of more than 70 product lines, this range lets us all cook like chefs. Discover an original concept, and designer products made from pleasant, sturdy materials, for quality and elegance in every kitchen.
THE 'LE GUIDE MICHELIN' RETAIL DISPLAY
'LE GUIDE MICHELIN' PRODUCT AREAS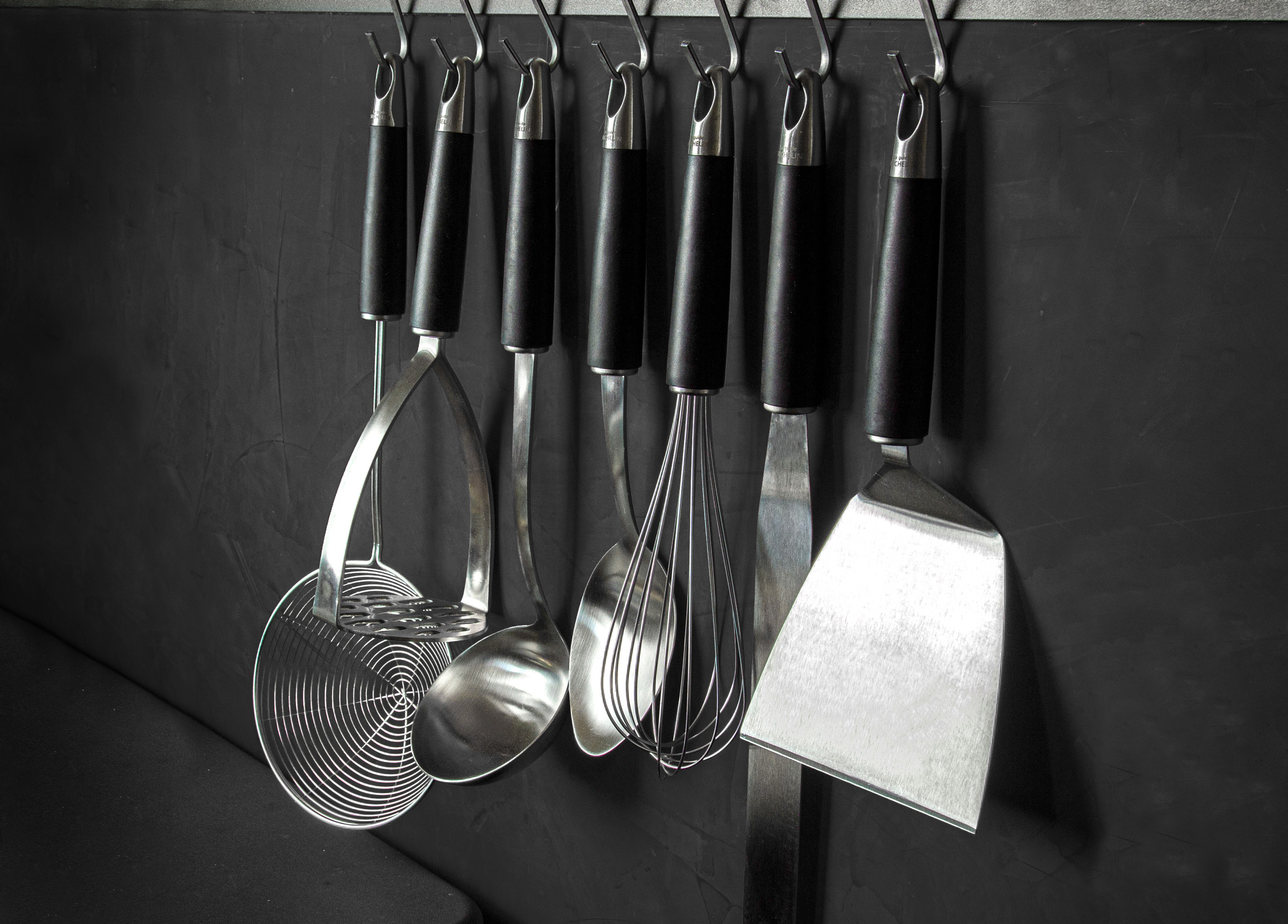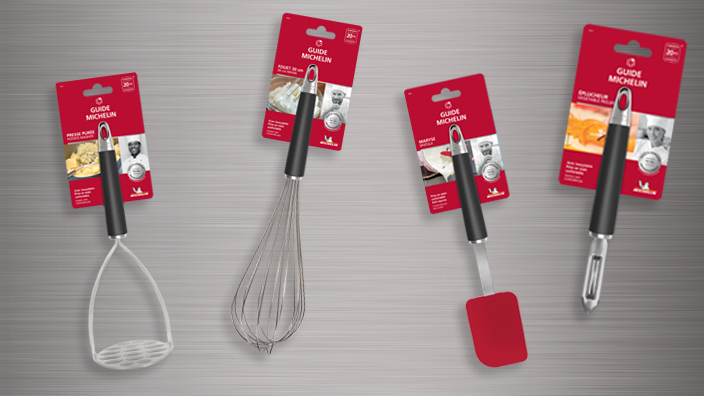 THE 'SOFT TOUCH' COLLECTION DESIGN AND COMFORT
With a sleek design and brushed stainless steel finish, these utensils will easily find their place hanging in the kitchen. The soft touch handle ensures a comfortable grip without slipping, while ensuring the quality and durability of the products.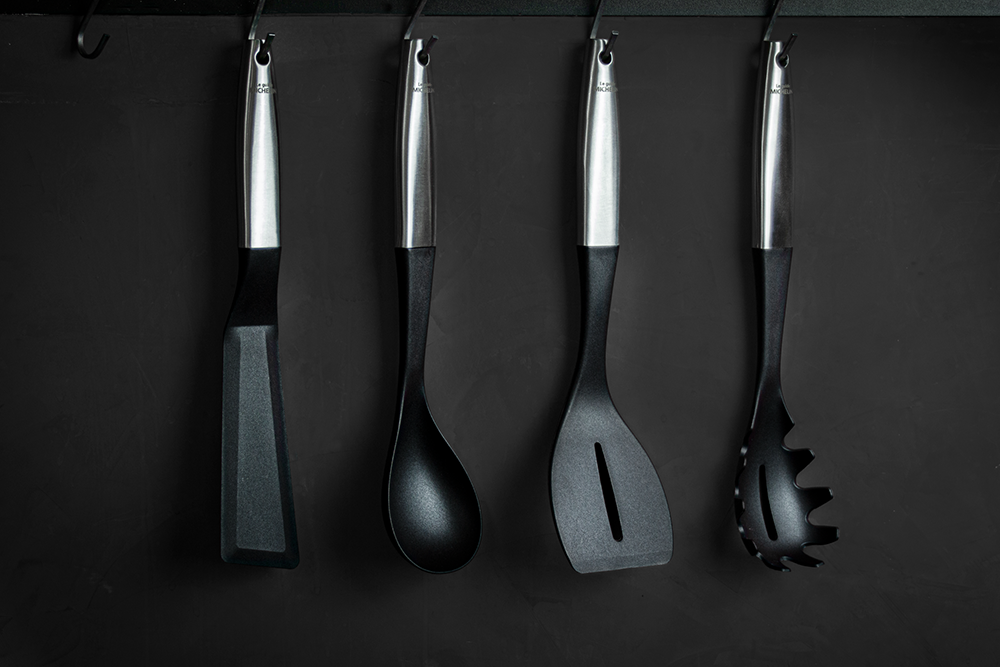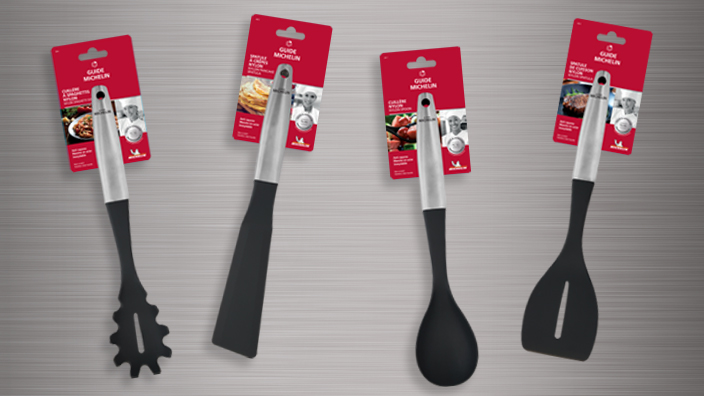 THE NYLON SERIES: ATTRACTIVE AND PRACTICAL
This collection of utensils combines quality and elegance in the kitchen. The nylon head avoids scratching pots and pans, while resisting heat up to 210°C.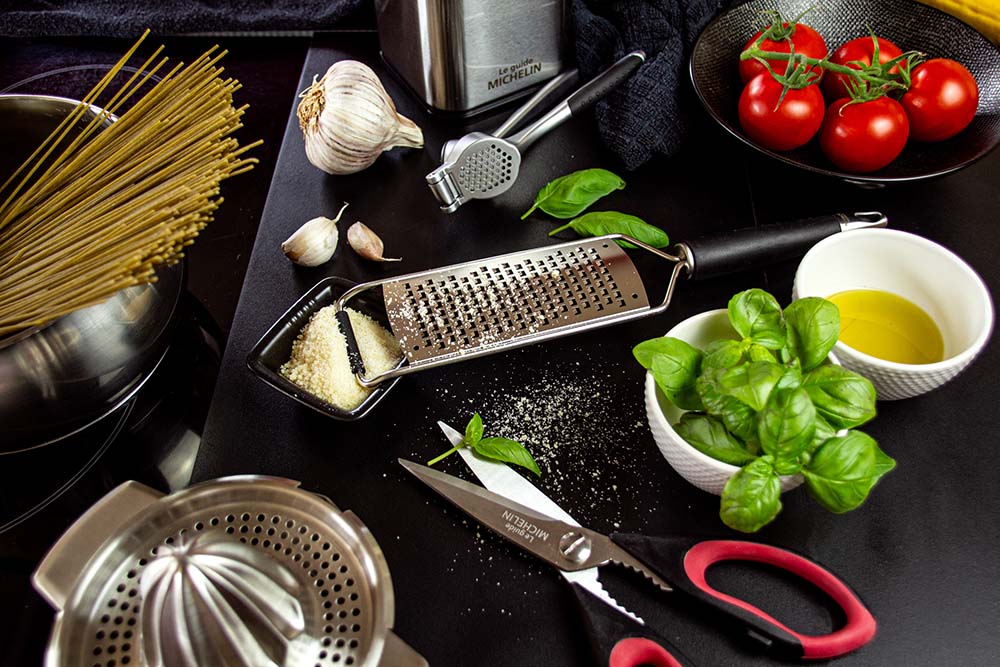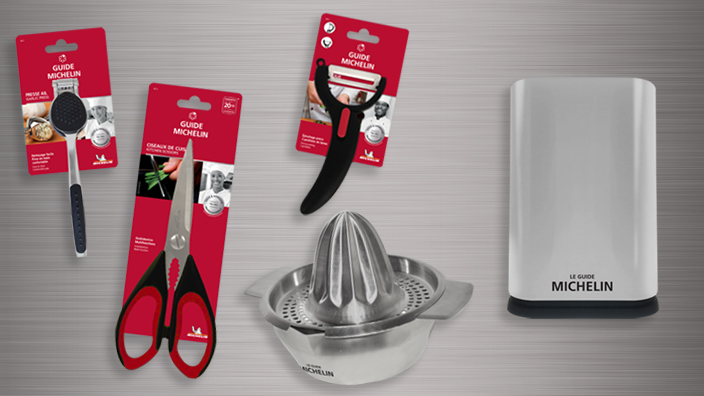 CHEFS' PREPARATION CLEVER AND ORIGINAL
Le Guide Michelin; a premium range of kitchen utensils for cooking like a chef.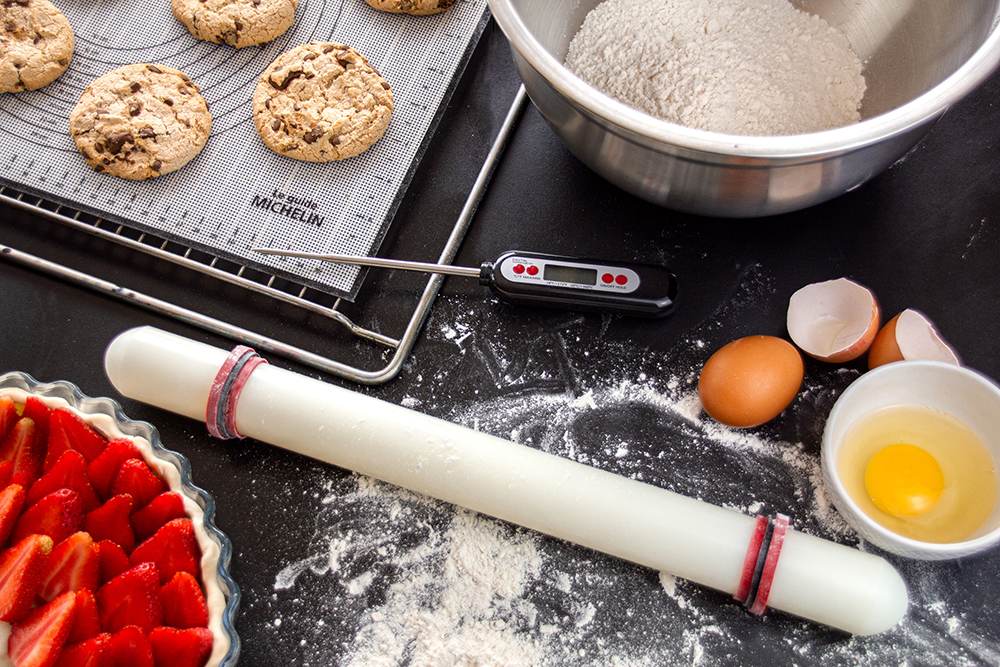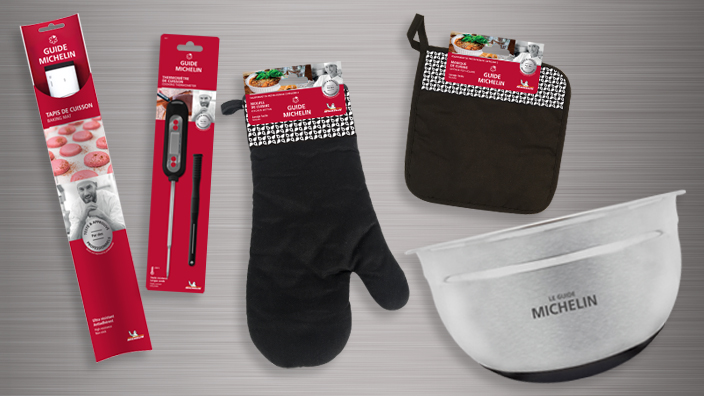 THE PATISSERIE PRECISE AND PROFESSIONAL
Rolling pins, piping bags, thermometers, baking mats, etc – discover all the essentials for cooking desserts worthy of the great chefs.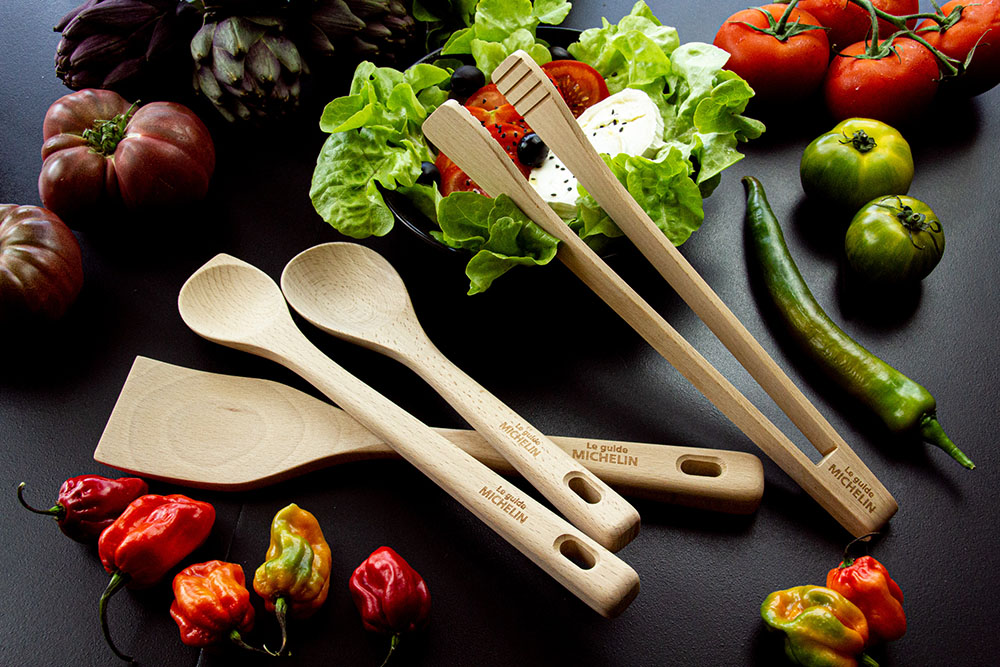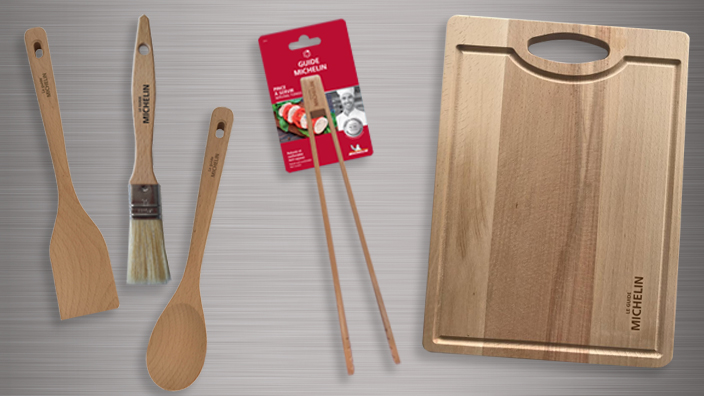 THE COOPERAGE ROBUST AND ELEGANT
These wooden utensils, which are both comfortable and sturdy, have clean, simple lines.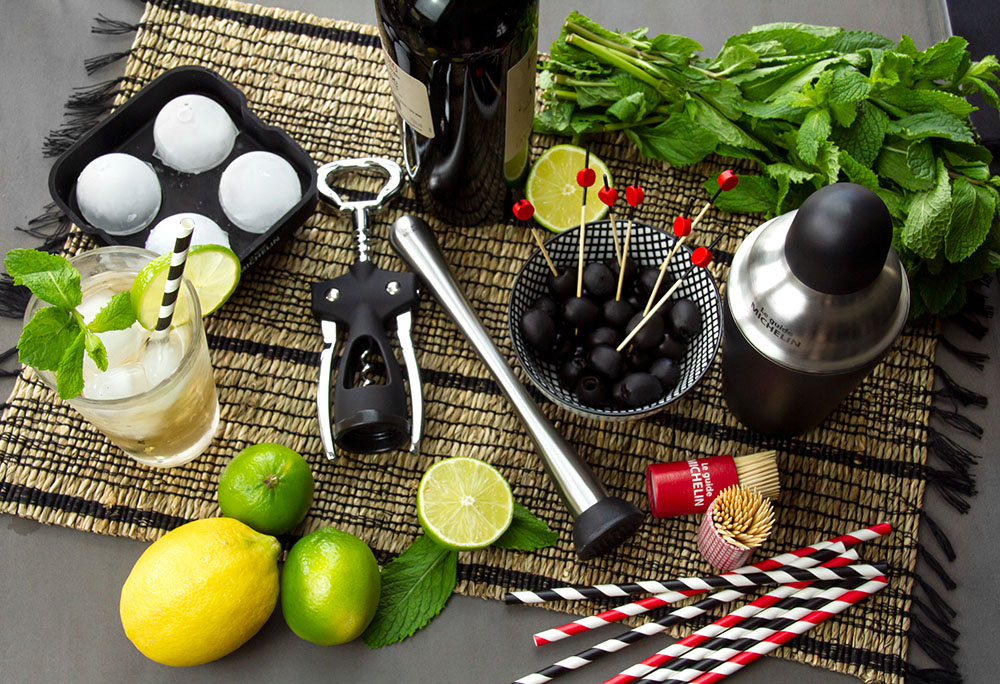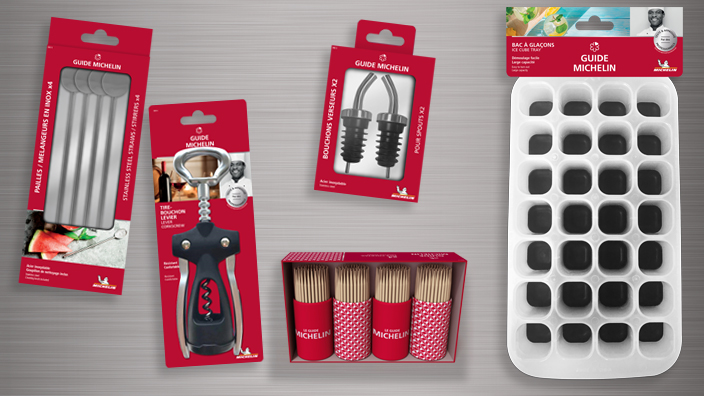 THE WINE & APERITIF CORNER ELEGANT AND PREMIUM
All the indispensable items for preparing, enjoying and keeping your aperitifs and cocktails like the professionals. Pleasant, sturdy materials, reflecting the quality of the products.
MICHELIN and/or the Michelin man and/or BIBENDUM are trademarks, registered and used with the permission of the Michelin Group. © 2021 Michelin
Would you like to know more?
You want to explore the brands Le Guide MICHELIN and find out more about what we do?
Write to us, and we'll respond very soon.
Contact us