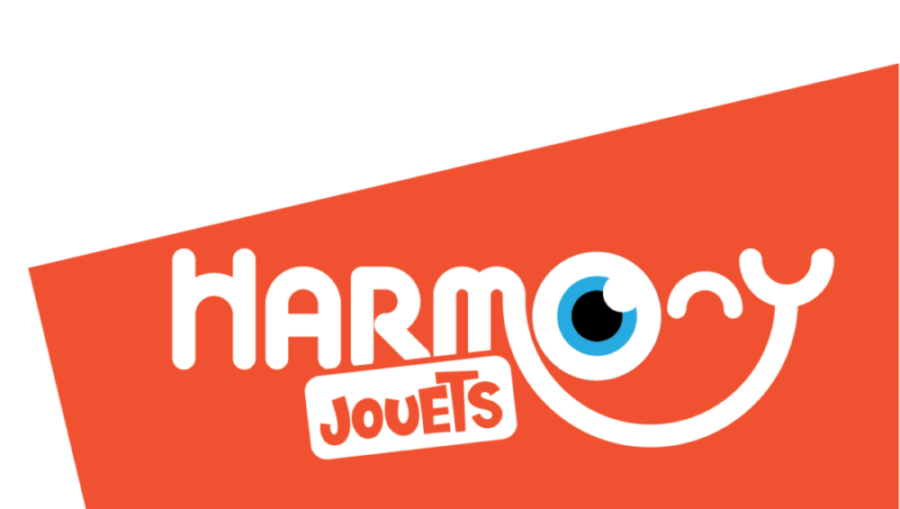 Don't wait to discover the Harmony Jouets brand! With more than 40 years of expertise, Harmony offers a thorough and varied range of 'child-magnet' toys at low prices to meet the needs and new expectations of all consumers. Forget about genres; our 7 product areas, classified by activity, are constantly refreshed to take account of the latest market trends and customer demands.

Our big plus: Constant integrated management your toy display!
The Harmony retail display
HARMONY JOUET'S PRODUCT AREAS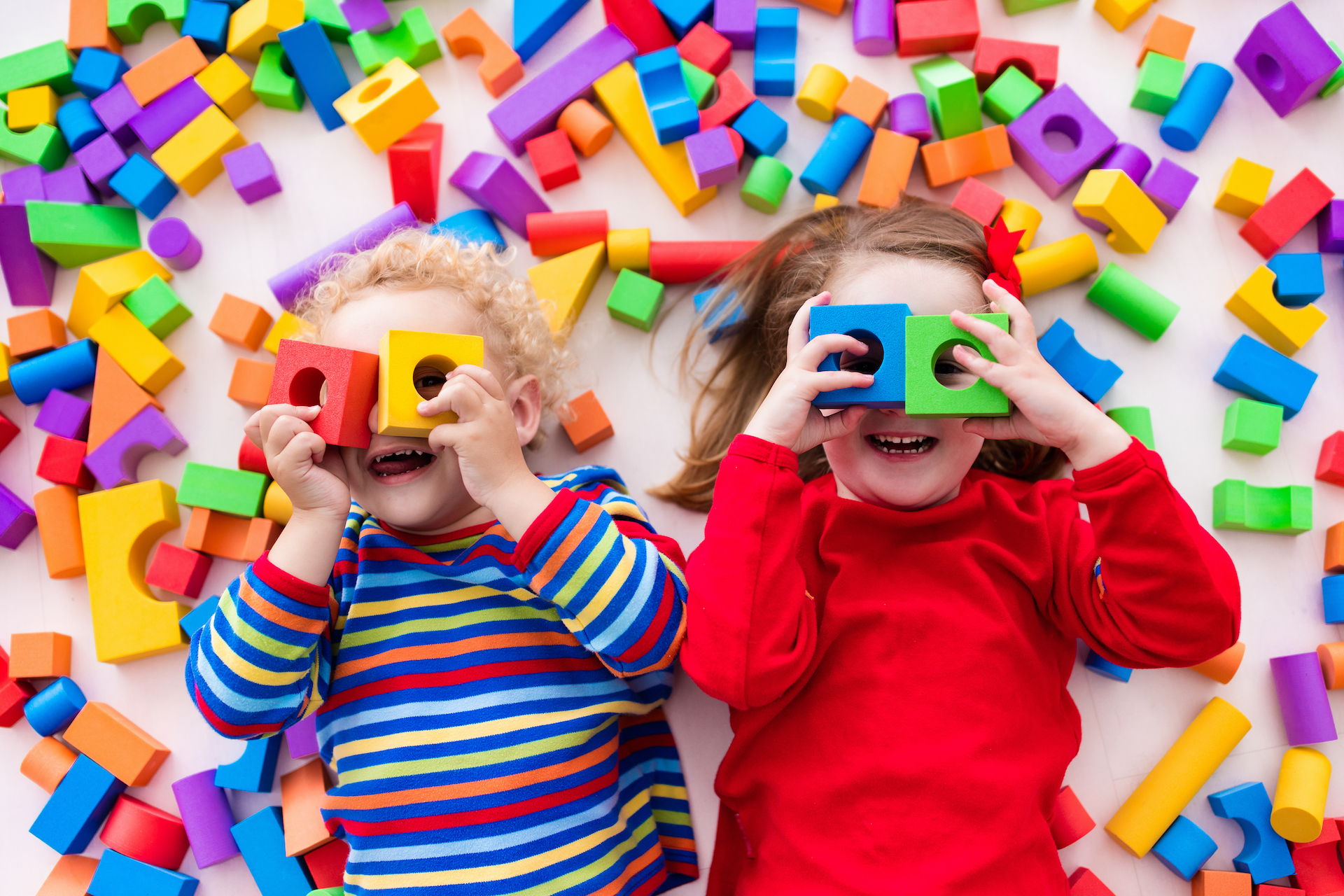 SO EASY
Musical instruments and wooden towers, magnetic numbers and letters or bath toys… Educational games to play and learn at the same time!
(*EDUCATIONAL GAMES)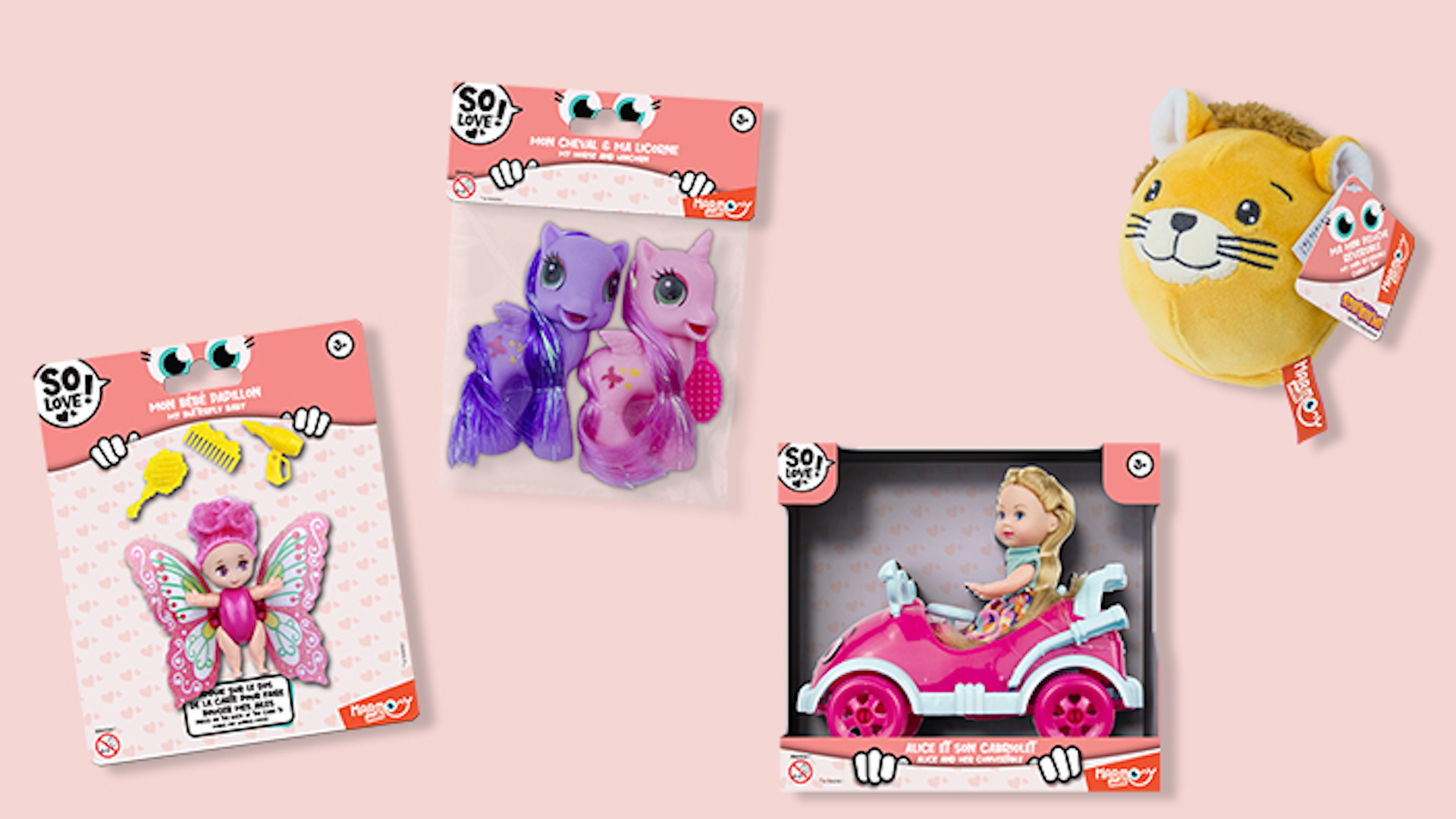 SO LOVE
A choice of dolls and soft toys for sweet, magical moments.
(*DOLLS & SOFT TOYS)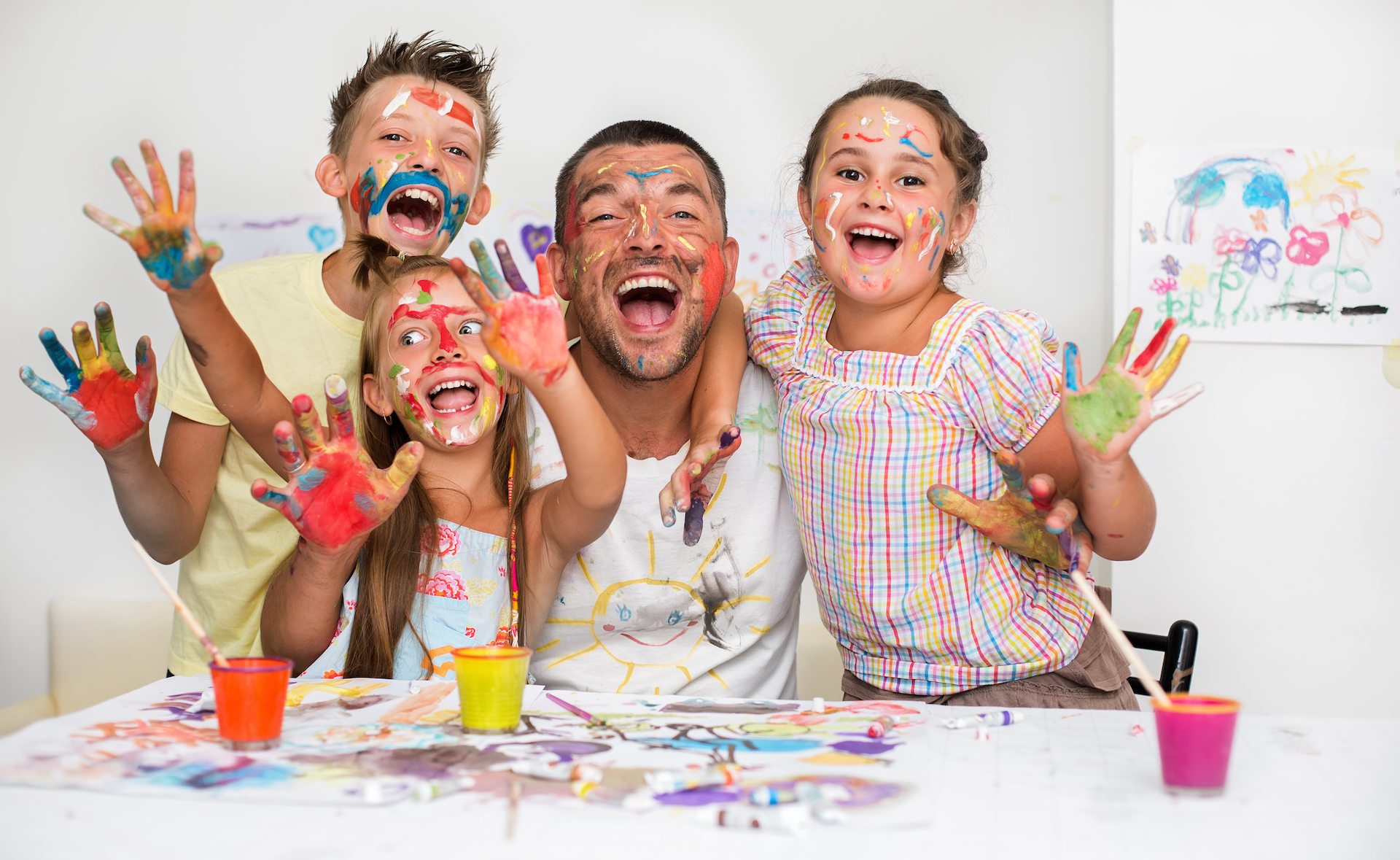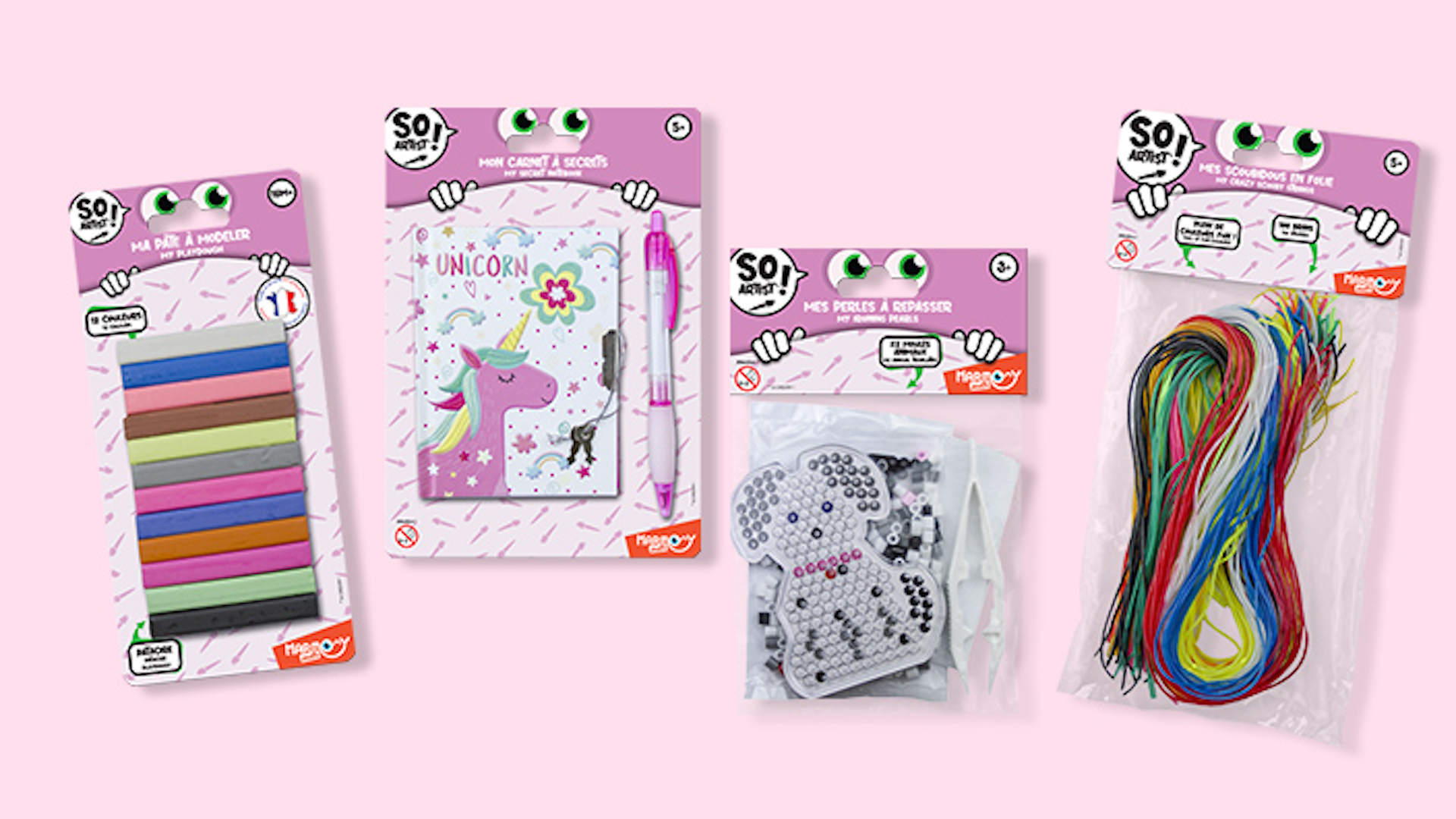 SO ARTIST
Don't wait to discover our creative products! Modelling clay, 'Patalo', friendship bracelets, fuse beads: everything needed to free the creativity of small budding artists!
(*CREATIVE TOYS)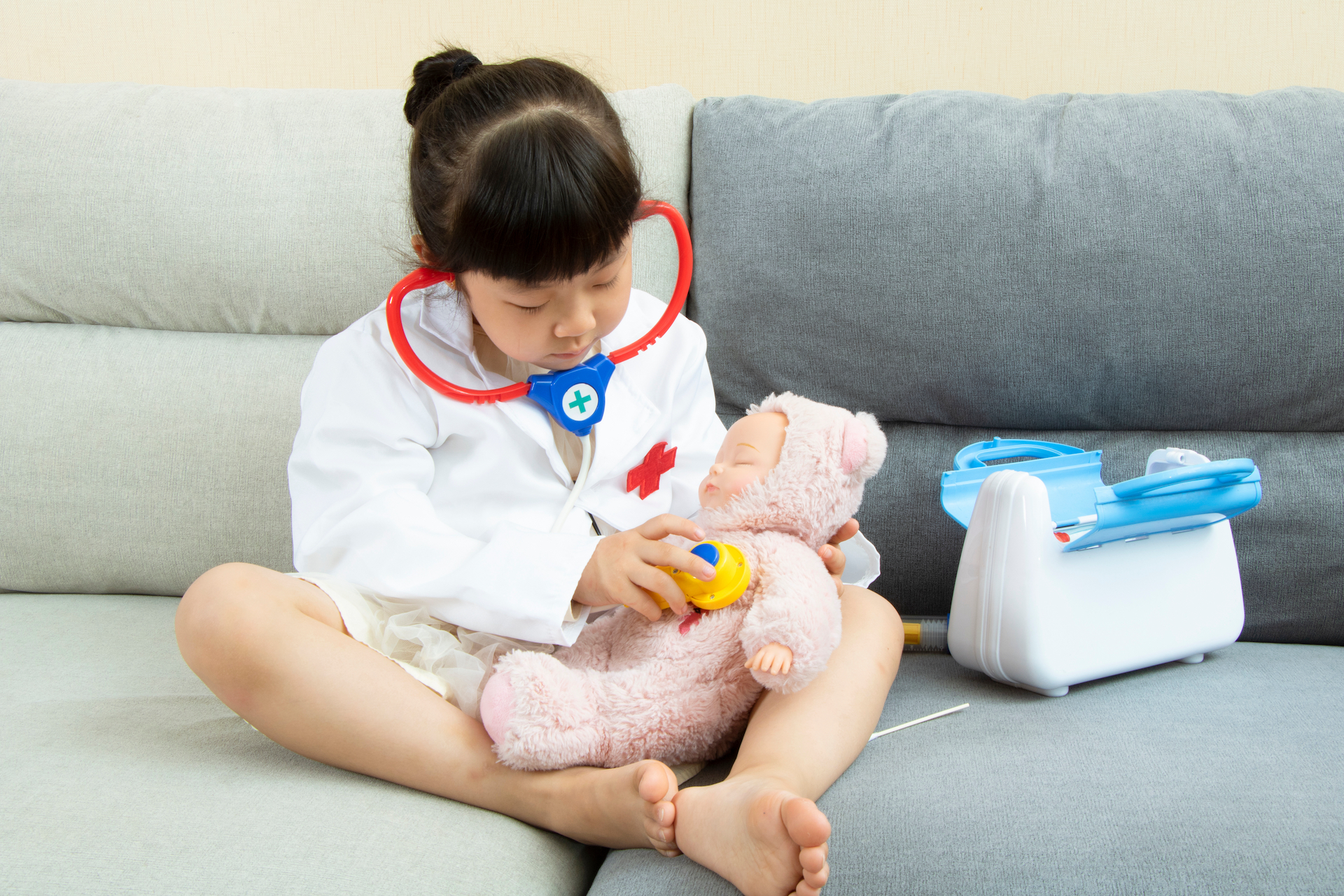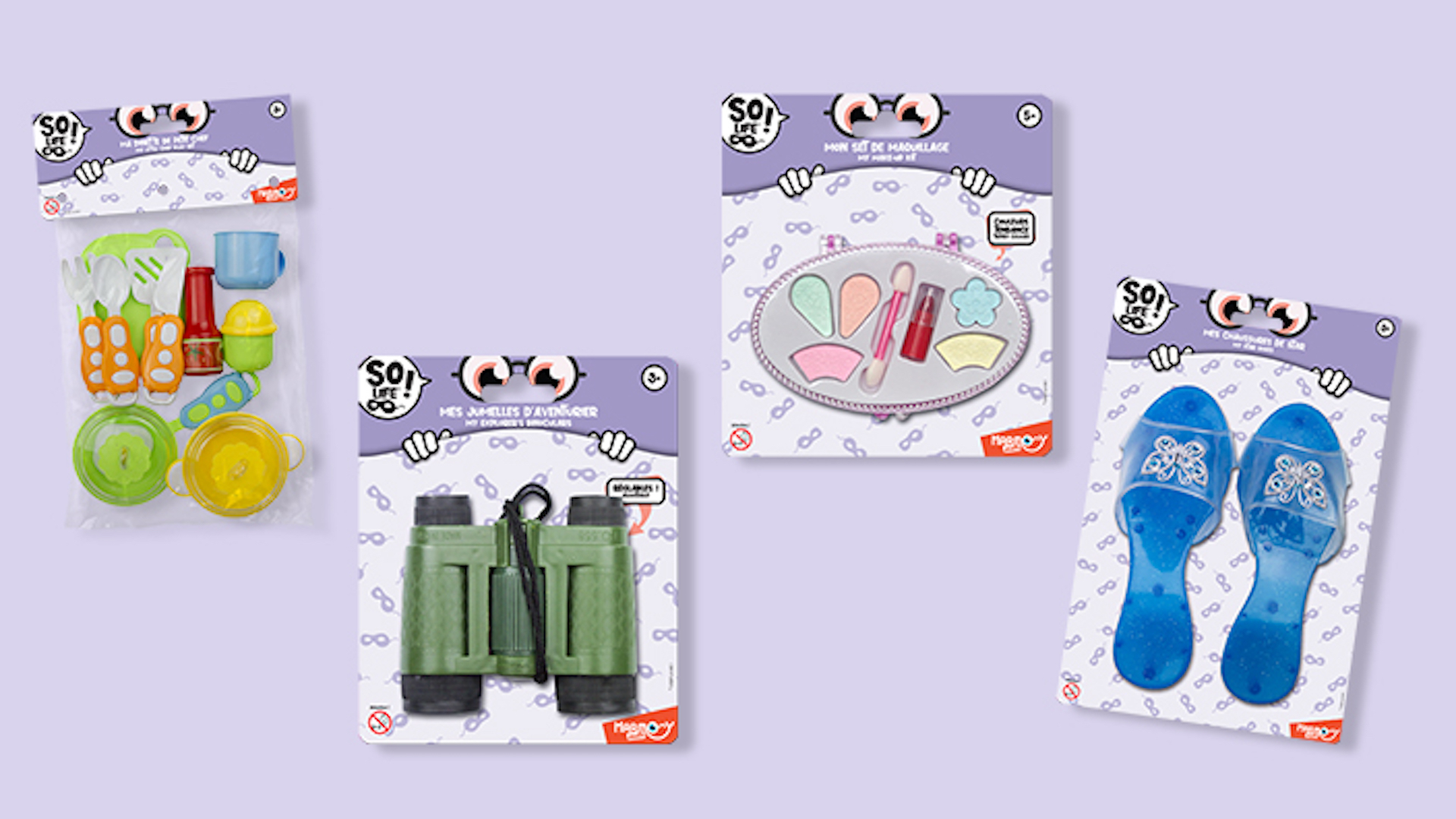 SO LIFE
Dolls' tea sets, accessories, make-up kits, adventurers' binoculars… everything to do like the grown-ups!
(*'LIKE THE GROWN-UPS' TOYS)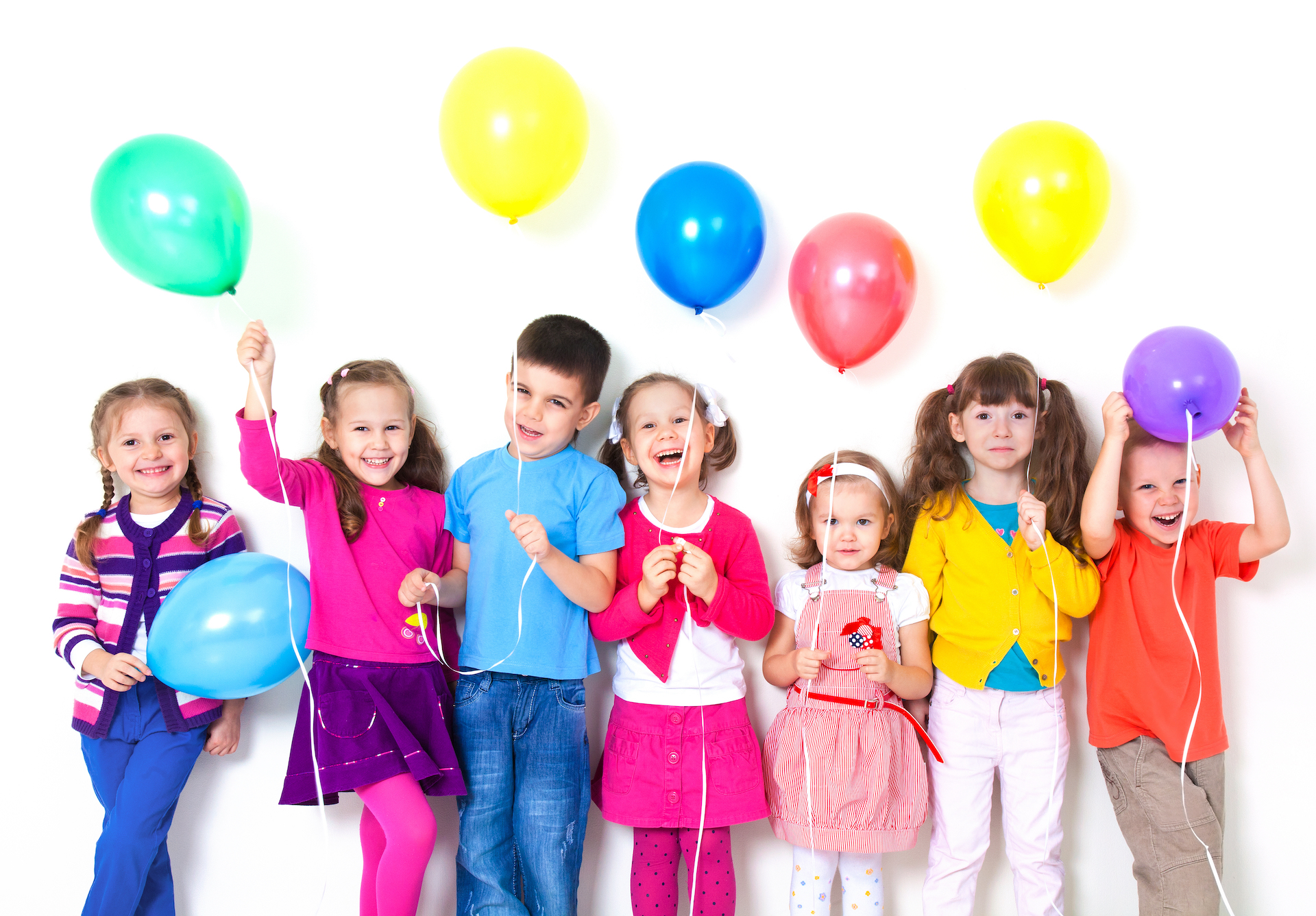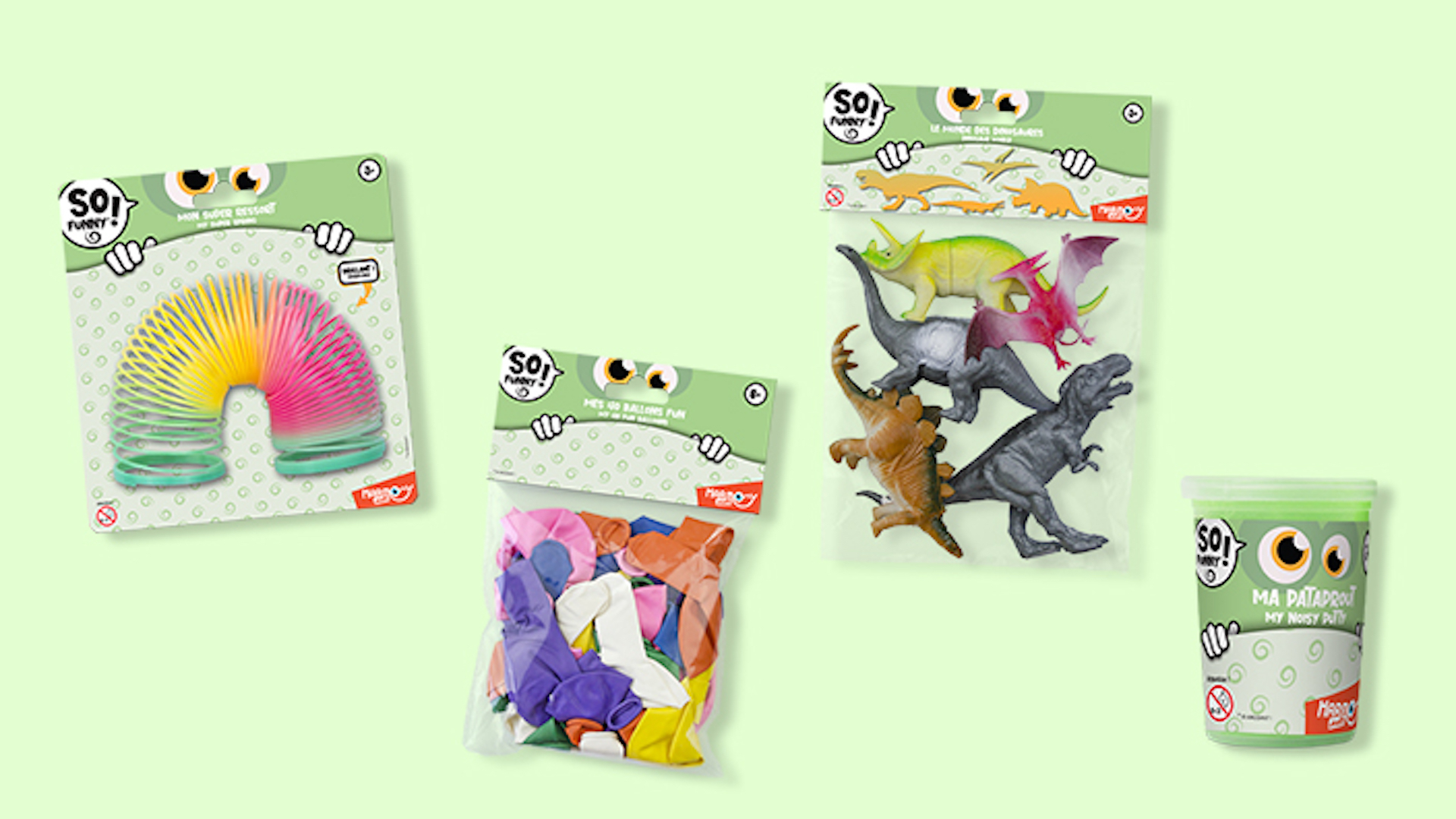 SO FUN
A wide variety of little games: Blowing bubbles, marbles, spinning tops, balls, stretchy toys… all the old favourites from the playground!
(*FUN GAMES)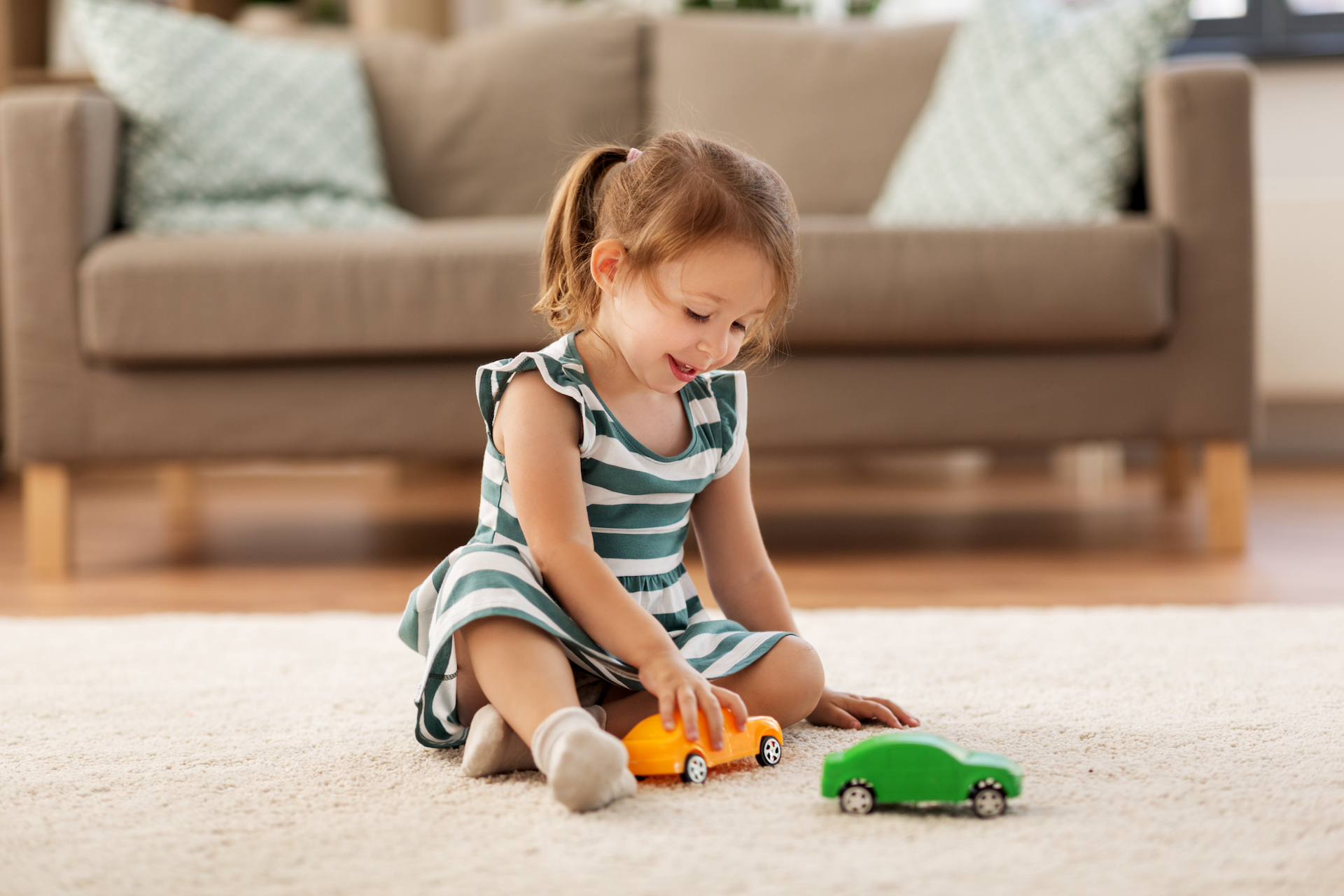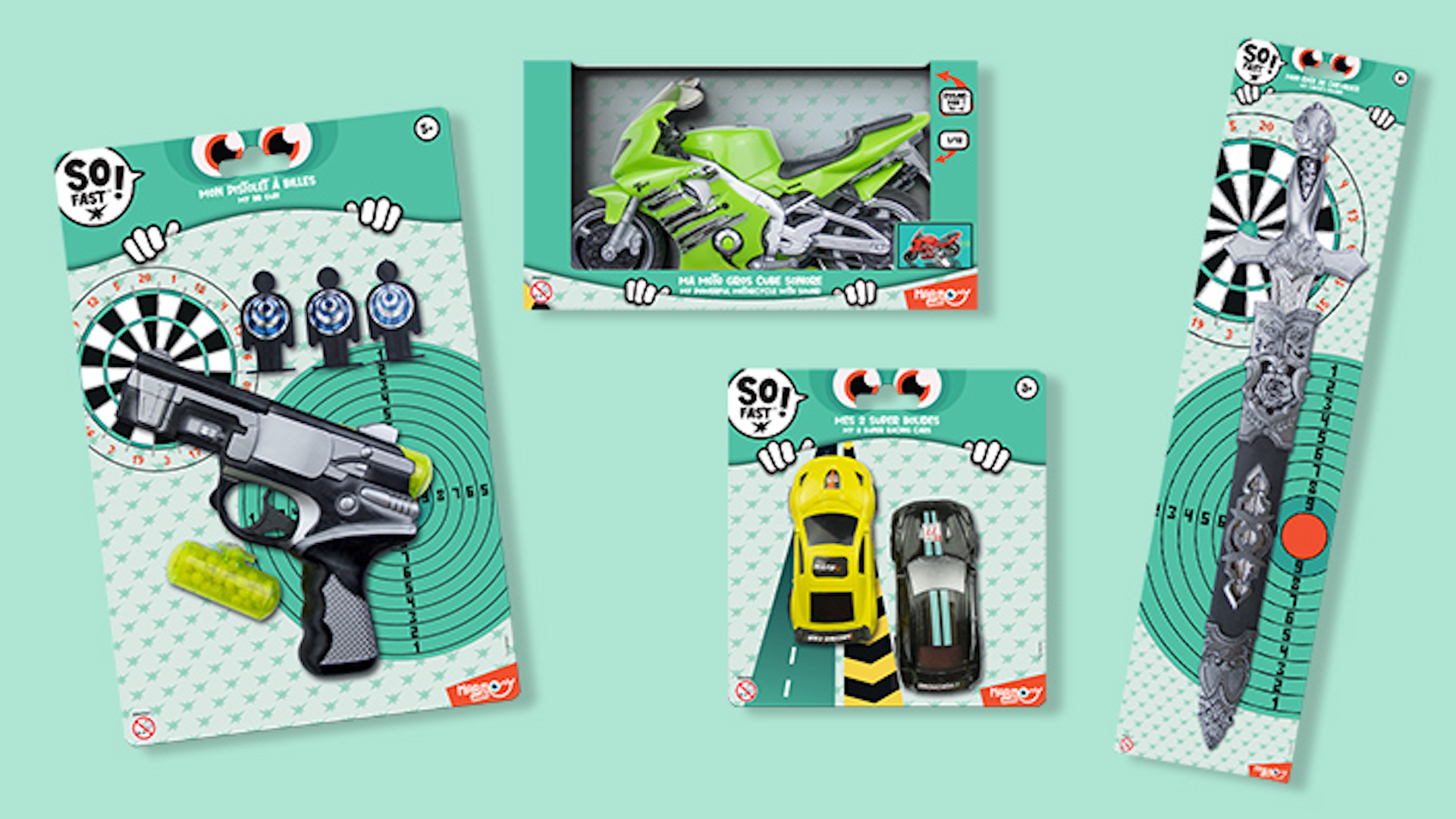 SO FAST
Action guaranteed with our selection of every kind of vehicle and weapon! A motorbike, car, truck, helicopter … or a toy airsoft gun, police outfit or knight's sword…
(*ACTION TOYS)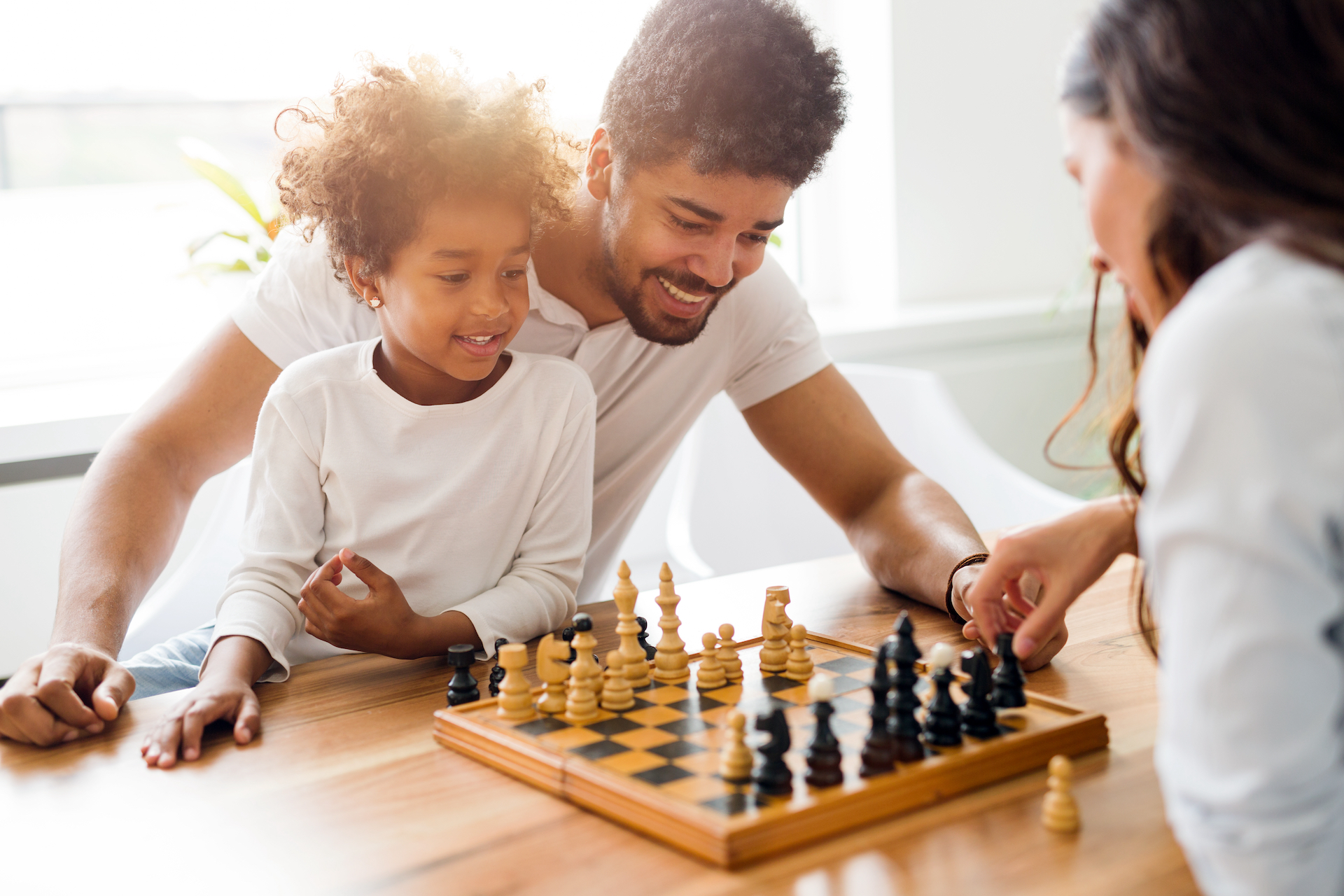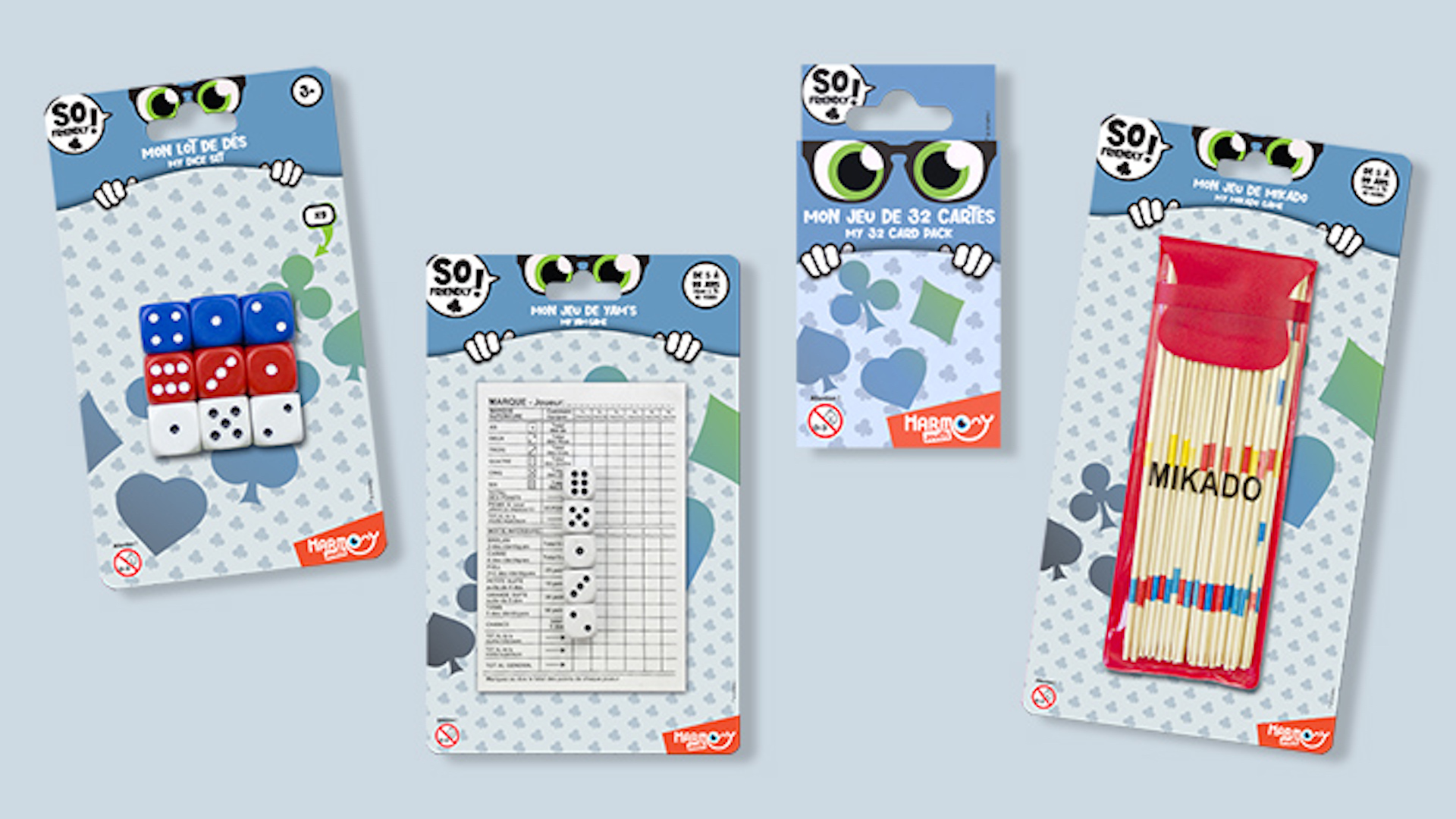 SO FRIENDLY
Card games, dice sets, poker chips, Rubik-type cubes … essential games to take with you everywhere, on the weekend or on holiday!
("FAMILY GAMES)
Would you like to know more?
You want to explore the brands Harmony Jouets and find out more about what we do?
Write to us, and we'll respond very soon.
Contact us